GPS Tracker
Note: This runs as a background process so you can start recording and leave this screen and it will still be recording.
On clicking the GPS Tracker button, it opens a separate map screen where user can perform multiple operations as follow:
Start tracking, save tracking results, reset tracking, update location, drop a point/waypoint
Basemap does not function/work offline but the app is still recording your GPS Location.  This screen does not need to be kept open you can go back to the main main view
Click on the 'Start' button . Your location captures start on map and after clicking on pause, you can save it as GPX and GeoJSON both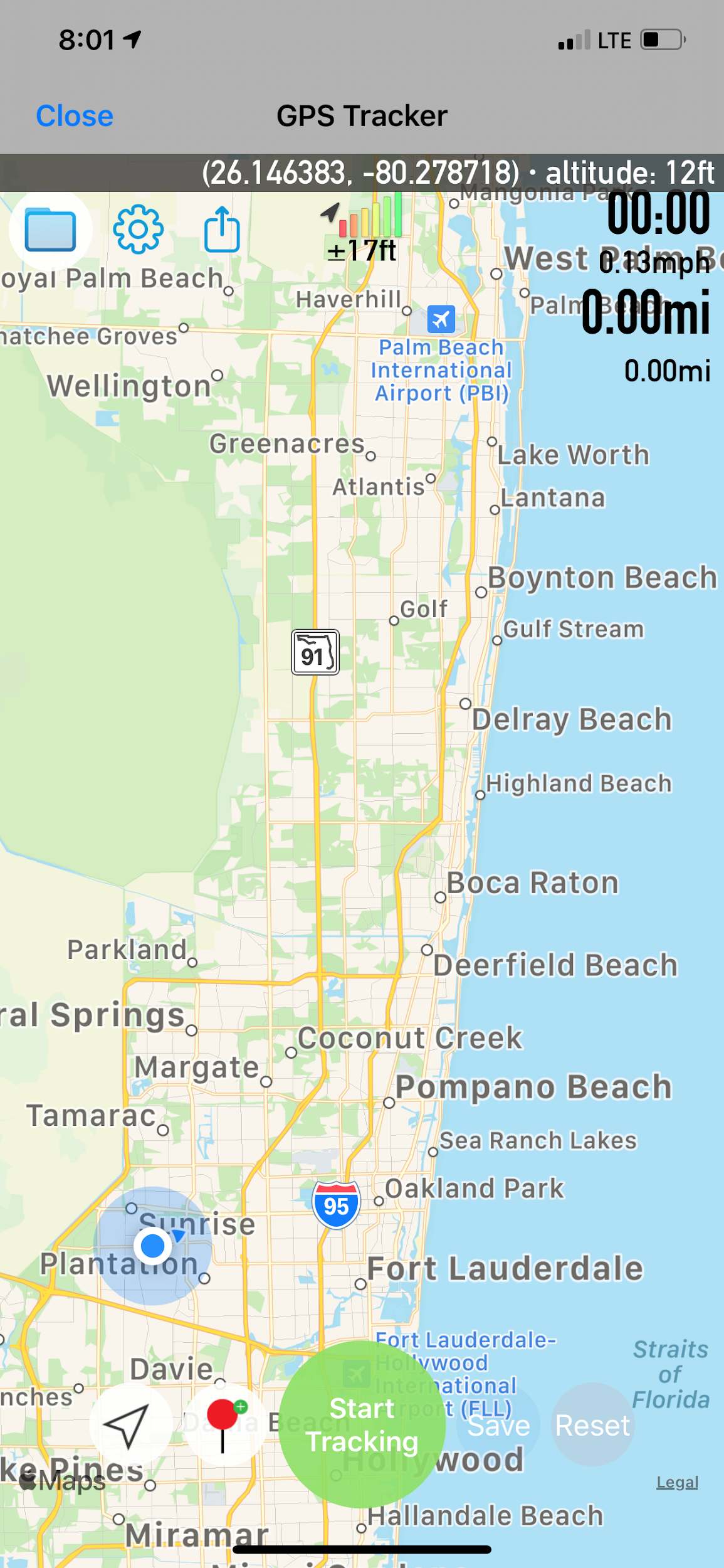 Display distance, coordinates and time and tracking information in a map with the Use of  multiple map sources (Apple Maps, Open Street Maps, CartoDB,OpenTopoMap).