AOI- Area of Interest Requests
The user can select data to download from the map explorer and can use geonames and several features offline. The working of AOI Request button is as follow:
✓ List of requests
✓ On clicking specific request
✓ After saving AOI, close the map and go back to the menu screen where you click on 'AOI Requests'.
✓ You can select your specified AOI Requests and click on the 'Download All' button.
✓ The page will display the available requests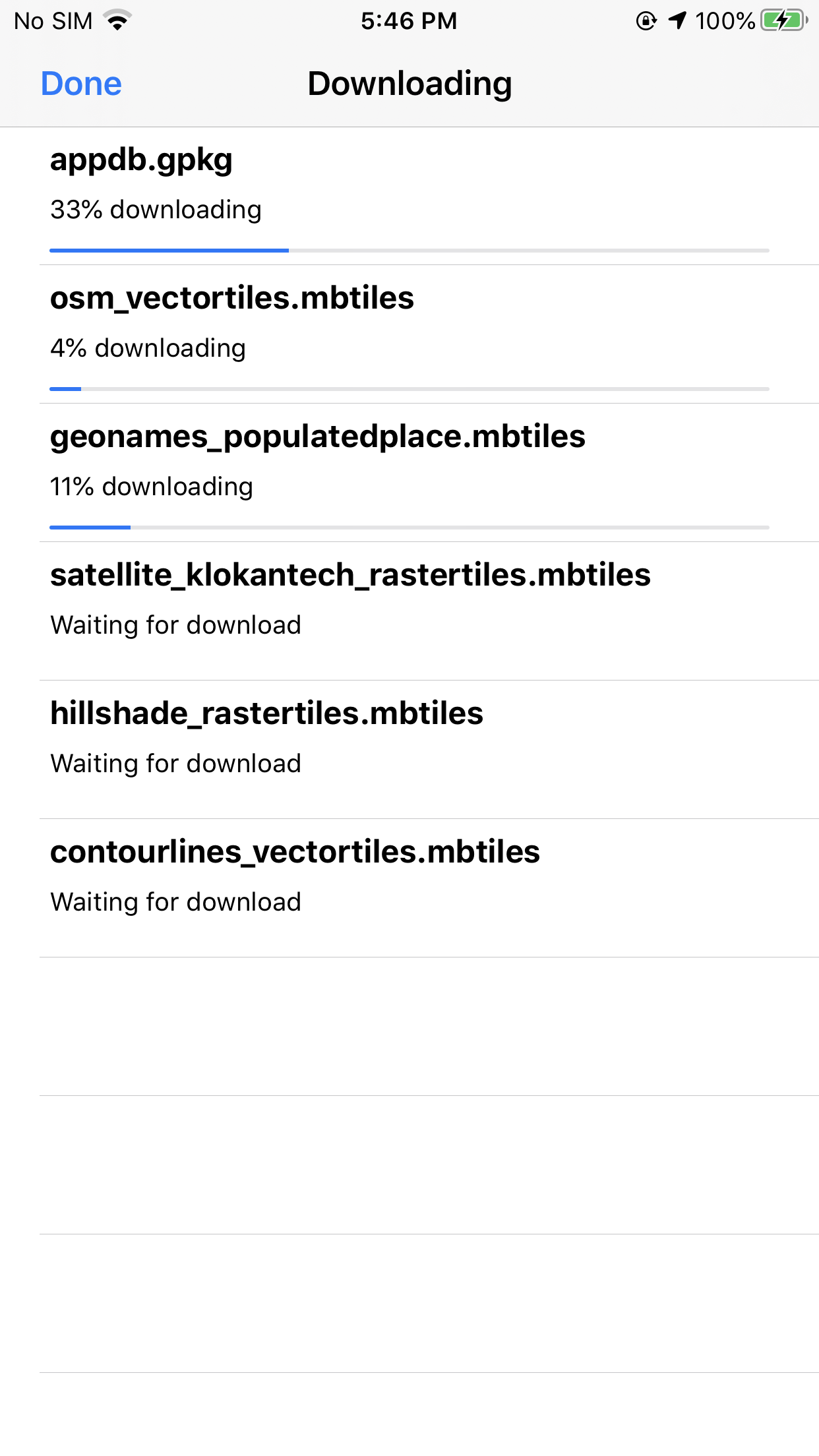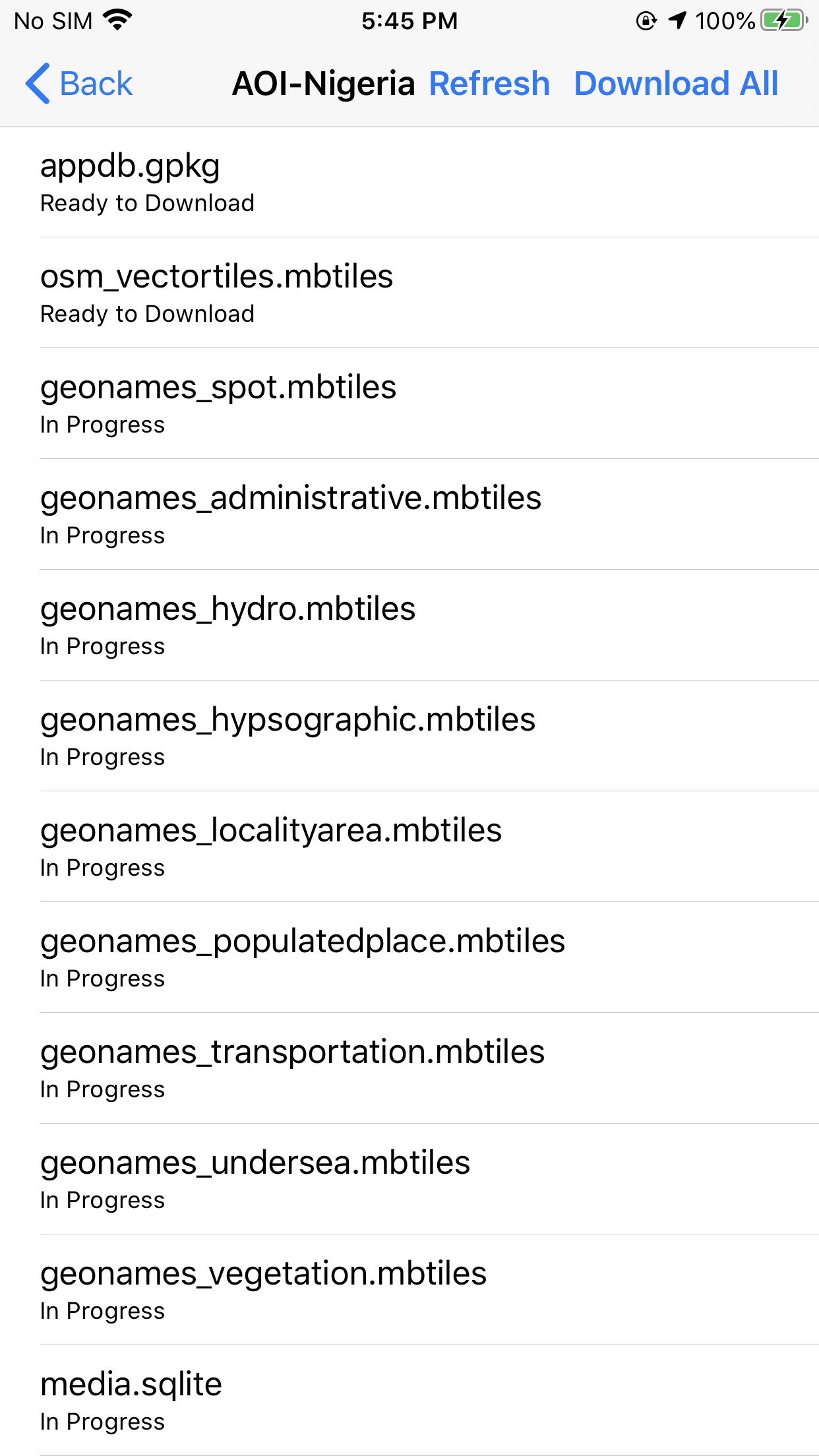 Clicking Specific Request On
✓ Download progress of the specific request will be displayed
✓ List of files to be download will also be displayed