GeoNames Points of Interest and Place Names Data from the US Government
We update the data regularly and build optimized offline capable formats and load it into our custom database and API
1
The US Government (NGA- Foreign GeoNames and USGS-Domestic GNIS) produces a  dataset called GeoNames/ Geographic Names Information Database that includes Place Names, point of interest features, and geographic features.
available now
CUSTOM VERSION AVAILABLE
Tech Maven Geospatial processes this data and optimizes it for use on mobile devices and makes it available for use offline. We update this data monthly.
We divide up the data into nine categories:
• 

Administrative
• 

Populated Places
• 

Locality Area
• 

Streets Highways Roads Railroads
• 

Hysography – Land features
• 

Vegetation
• 

Hydrographic – Water features
• 

Undersea
• 

Spot
This database has over 18 Million points!
GeoNames can be turned off
– click the toggle
– show arrow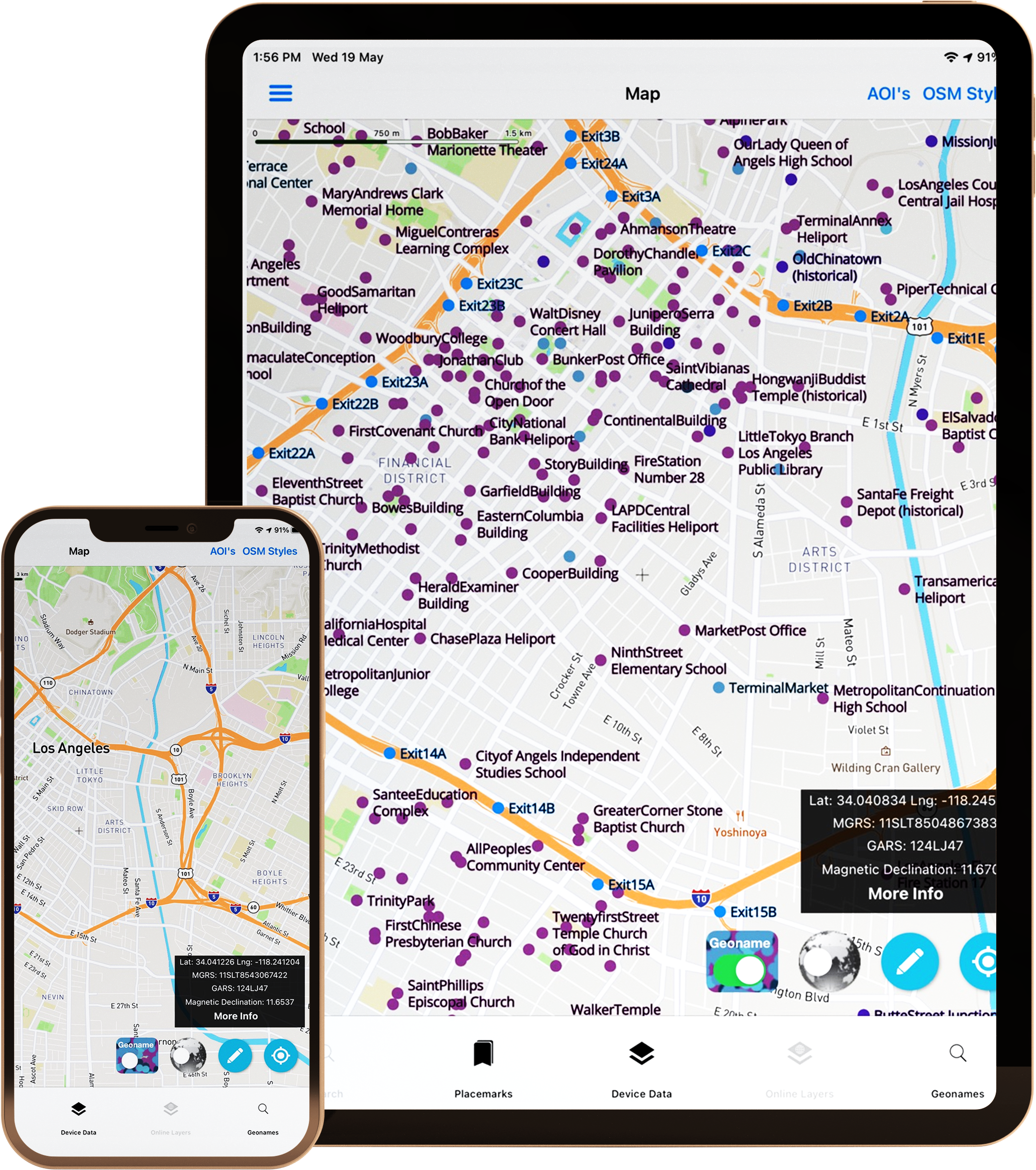 View GeoNames Information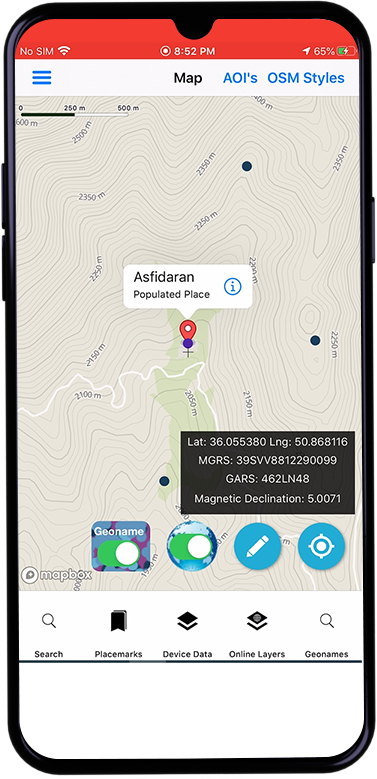 Filter by Feature Class
9 different categories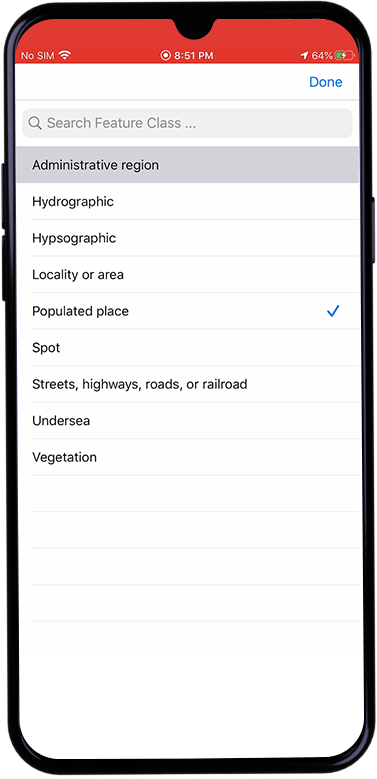 Filter by Feature Designated Lookup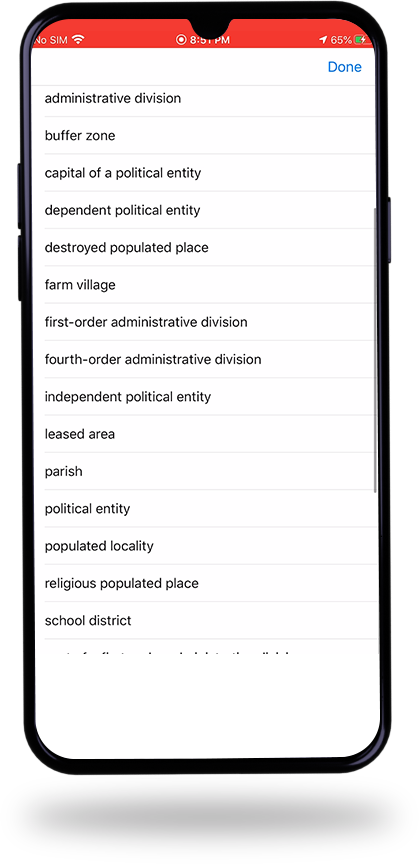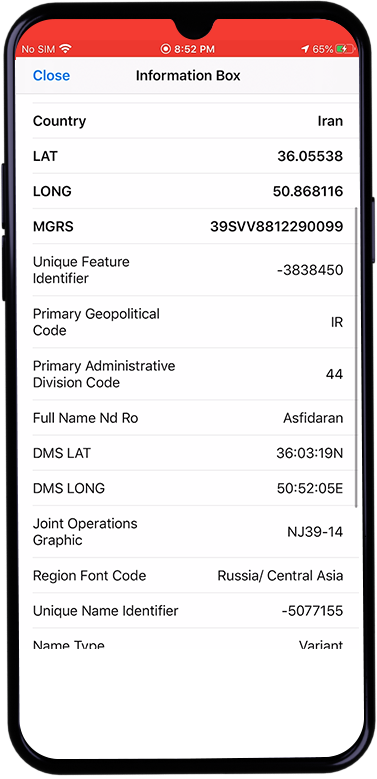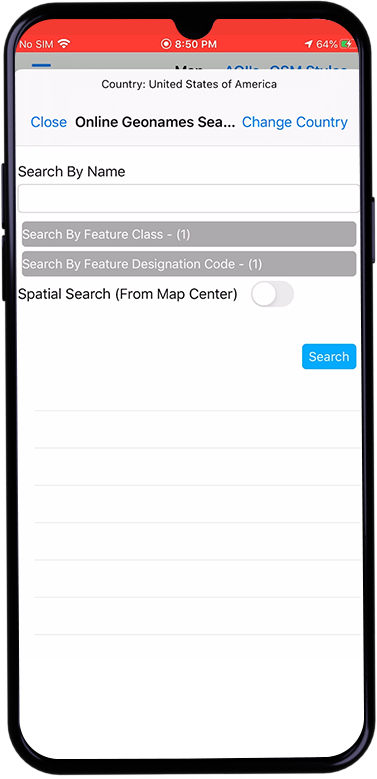 Search by Filtering
by Feature Class and Feature Designated Codes (also spatial search what's in mapview/vicinity)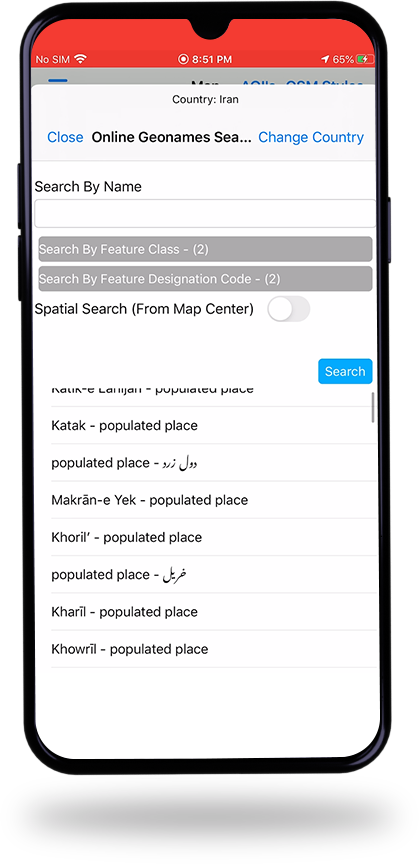 Some popular Spot Feature class Geonames Feature Designated Search
Search for:
Airports, Heliports, Airfield, Airbase
Military Bases, military installation, military school
Border Crossings, Customs Checkpoint
Community Center, 
Fire Station, Police Station, police post, forest station
shopping center or mall
school
mosque, synagogue, church
museum
Notes:
For USA we do not include Feature Designated Code Lookup – we standardize the GNIS data to the 9 feature classes only